Why The Talent Playbook...
We put our candidates and clients at the centre of everything we do.
We have a portfolio of exceptional Hospitality and Retail industry clients and candidates Australia wide.
We offer in-house high touch recruitment with the flexibility of working with an external agency.
We provide high-end HR consulting solutions as our agency is passionate about the entire talent journey of an employee, from start to finish.
We pride ourselves on being one of few agencies that have dedicated resources and expertise in providing Diversity and Inclusion strategies to your business.
Book an appointment with us
Our services
Permanent Recruitment Solutions
Internal Recruitment
Solutions
Diversity and Inclusion
Permanent Recruitment Solutions
We search for the best talent to suit your hiring needs. We provide a tailored solution for your business and guarantee the best talent without leaving your pockets empty as our fees are highly competitive. We work on a "No placement, no fee" policy where our clients are only charged the placement fee should they recruit a candidate we have presented.
Additionally, our placement fee comes with a guarantee period where we provide complimentary replacement of the candidate should the employment be terminated by either party. Our services include:
•   Permanent & Contract Recruitment.
• Developing end-to-end support to our clients by providing complimentary job descriptions and recruitment templates.
• On-going support and consultation with our seasoned recruiters even after the candidates have been successfully placed.
Click Here to Download the Permanent Recruitment Solutions Fact Sheet
Click Here to Download the HR Consulting & Project Development Fact Sheet
Internal Recruitment
Solutions
Think of us as an extended member of your Recruitment team working with you to process applications, provide a positive candidate experience and support your internal staff. We understand and respect that many businesses have internal recruitment teams who manage end-to-end recruitment. However, we also understand that the volume of roles and hours required to perform world-class sourcing and selection can be onerous and unrealistic for many recruitment teams.
We will work with your business to support you through a bespoke solution that matches your recruitment volumes. The type of services we can provide your team as both a one-off and in an on-going capacity is as follows:
Sourcing and Screening: We will provide trained recruitment professionals in our team to source candidates and phone screen them thoroughly according to your requirements.
Template and procedures: We can provide you with assistance in writing job descriptions, role outcomes and develop templates for behavioural based interviewing through to phone screening guides if required.
Reference Checking services: We will provide timely reference checks that have been completed by a professional recruiter who is trained on how to probe and record verbatim reference checks. We will also qualify each reference to ensure they are the right person to give a reference for your candidate. 
Project-based work: We have worked with numerous clients on providing them support with HR and recruitment related projects.  We can and have assisted with the following projects:
• Diversity and Inclusion hiring.
• Employment Referral Schemes.
• Employment Value Proposition.
• Applicant tracking implementations support.
• Market Mapping & Sourcing Strategies.
• Talent Playbooks.
Click Here to Download the Internal Recruitment Solutions Fact Sheet
Diversity and Inclusion
The Talent Playbook is passionate about recruiting for a modern Australian society and partnering with our clients to ensure they are obtaining talent that will help them achieve optimum high performance. 
We know that to succeed in achieving this, our clients need to ensure they have a Diversity and Inclusion strategy that is working to build remarkable talent communities within their business. The Talent Playbook partners with companies to diversify their workforce through recruitment and inclusion strategies.  We know that especially in 2020, the case for diversity is even stronger than it has ever been. Global data has shown that since 2014, companies that have up taken and adapted diversity strategies are now more likely than ever to outperform less diverse peers on profitability.
Why is D&I important?
We know that one of the benefits to having a working D&I strategy, is the advantageous effect it has to the customer experience and therefore, the bottom line. Though for us here at The Talent Playbook, we know D&I has many more significant outcomes.
D&I creates harmony and greater innovation in the workplace. Companies can foster a stronger workplace culture that is built on less superficial pillars and have an ingrained, in-depth long-lasting result.
We know that the workplace in short, is a happier place to be at and that it challenges all groups to achieve the best results.  We also know that D&I introduces perspective that creates new opportunities, product lines and improvements within a business. D&I also challenges management teams to constantly look at the performance of their teams and helps them manage outcomes daily to guarantee they are meeting company expectations.
How to get started?
D&I can be complex and can involve many departments, decision makers and take time from stakeholders within a business.  We work to streamline the complexities by understanding what our clients are trying to achieve and then working to expedite each piece of work as a project. We will tailor a solution to suit your business and quote all project work upfront.
To continue or start on your D&I journey, we urge you to speak to us today to book in a confidential obligation free consultation. 
Refine search results
Location
Location
Brisbane (2)
Broome (1)
Alice Springs (1)
Melbourne (3)
Sydney (1)
Karratha (1)
Work Type
Work Type
Casual (0)
Freelance (0)
Full Time (0)
Internship (0)
Part Time (0)
Temporary (0)
Submit
Sort by - Recent Posts
Sort by - Recent Posts
Sort by - Oldest Posts
Sort by - Alphabetical A-Z
Sort by - Alphabetical Z-A
Blog posts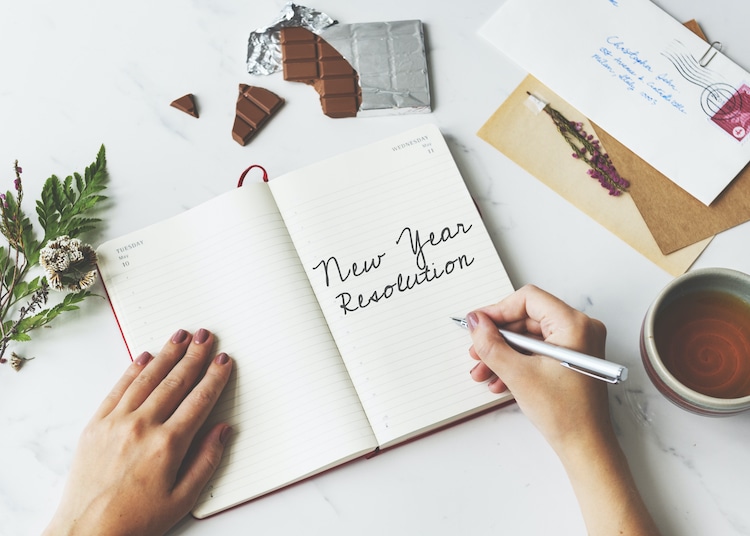 Chances are you wrote yourself a nice big list of goals to achieve first thing in 2020, then comes along...
Read More
Let's collaborate
Simply fill out the form below.