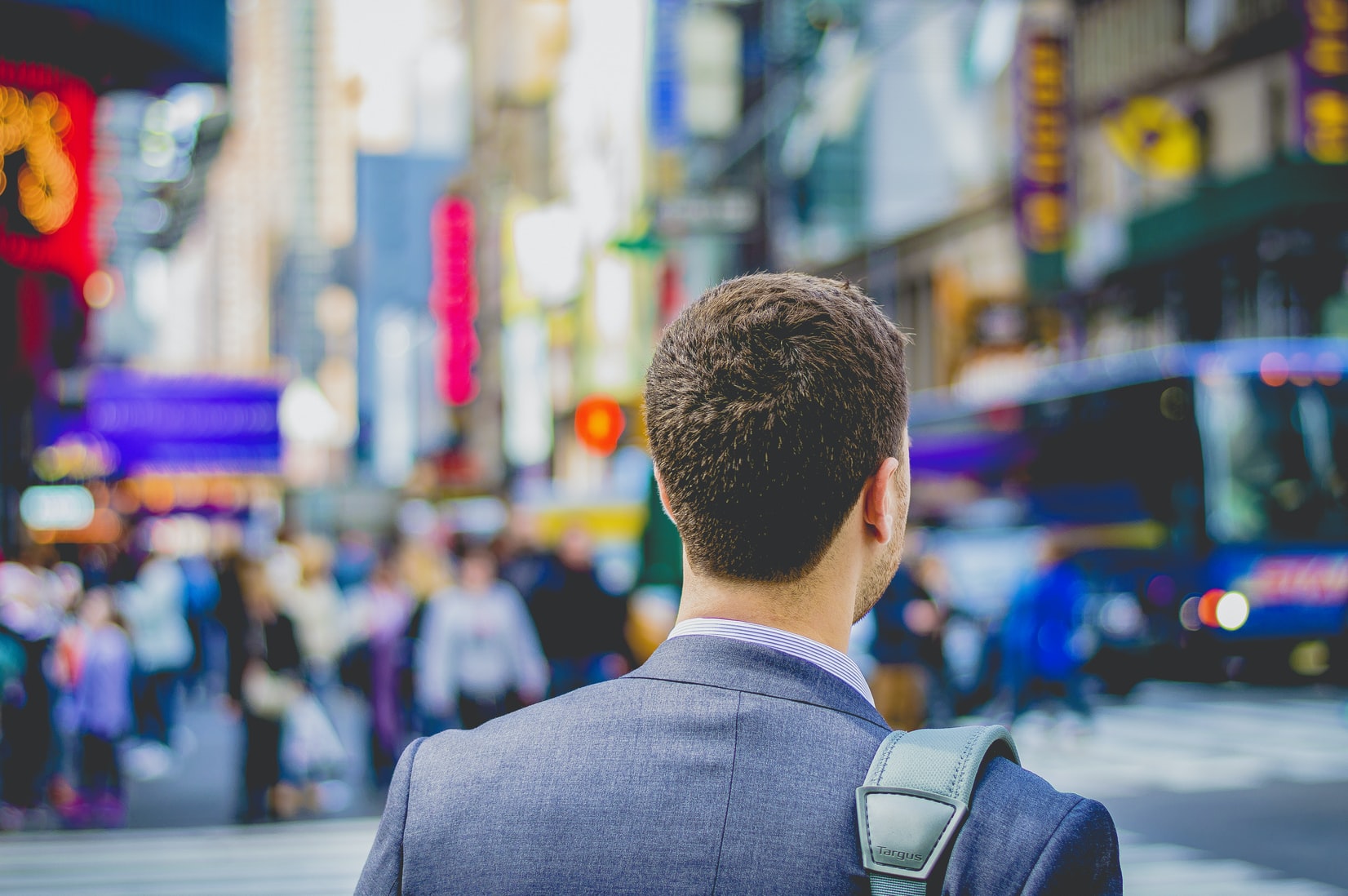 What to Wear for a Job Interview
If you've been to a job interview, you probably already have an idea of what you need to wear. But there's more to it than just picking out a suit or dress. First impressions are everything – within the first 7 seconds, a recruiter has already made 80% of their decision. You do not want to waste that impression with a mediocre outfit or bad hygiene.
And yes, these rules apply to Zoom interviews too! You might be able to get away with wearing pyjama pants with your blazer, but you should still make an effort to be presentable. 
Dress Above the Role
Always dress like you would for a position higher than the one you are interviewing for. Our advice would be to pair a tie with your suit or a classy necklace with your dress. If you're unsure, take some time to visit the workplace and take note of what the staff generally wears. Ensure that you are representing yourself as your own brand.
Be Careful with Colour
Once you land the job, don't be afraid to experiment with colour. But for the interview, it's generally safest to stick with a cool, neutral colour tone. Think charcoal, navy, beige and black. It doesn't have to be boring, you can add a sparkly earring or a gold watch, but always keep it modest and classy.
Engage all of your Senses
It's not just about what you're wearing, but your look as a whole. Spray a nice (but not overwhelming) perfume or cologne before you walk in and try to avoid any strenuous exercise beforehand. Another key tip is don't smoke or drink coffee before the interview, because that scent lingers even if you don't realise it!
Do a Dress Rehearsal
It might sound silly, but the last thing you want is to pull out your collared shirt on interview day and realise it no longer fits. Make sure you have your outfit planned and ready days in advance, to avoid any last minute struggles. It's also wise to have a back up option, because you never know when you might need it.
Stay True to Yourself
Don't feel like you need to depict a completely different version of yourself. If you're worried about how a recruiter might react to a visible piercing or uncommon hairstyle, try to avoid drawing attention to it. Wear something simple and swap out any intense jewellery for a more subtle look. Recruiters in today's society are caring less and less about the physical niche's of an applicant, and more about how they can sell themselves. The most important aspect is ensuring that you always maintain a professional appearance.
Keep It Clean
Wash all your clothing thoroughly before walking into the interview (there is nothing worse than a recruiter seeing a stain before they even see your face). Be weary of eating in your interview outfit, and always have your backup option nearby. When you feel fresh and clean, you tend to perform better.
We sat down with The Uniform Edit to dive a little bit deeper into the topic. Check it out here: https://youtu.be/AGUWOyMF8js