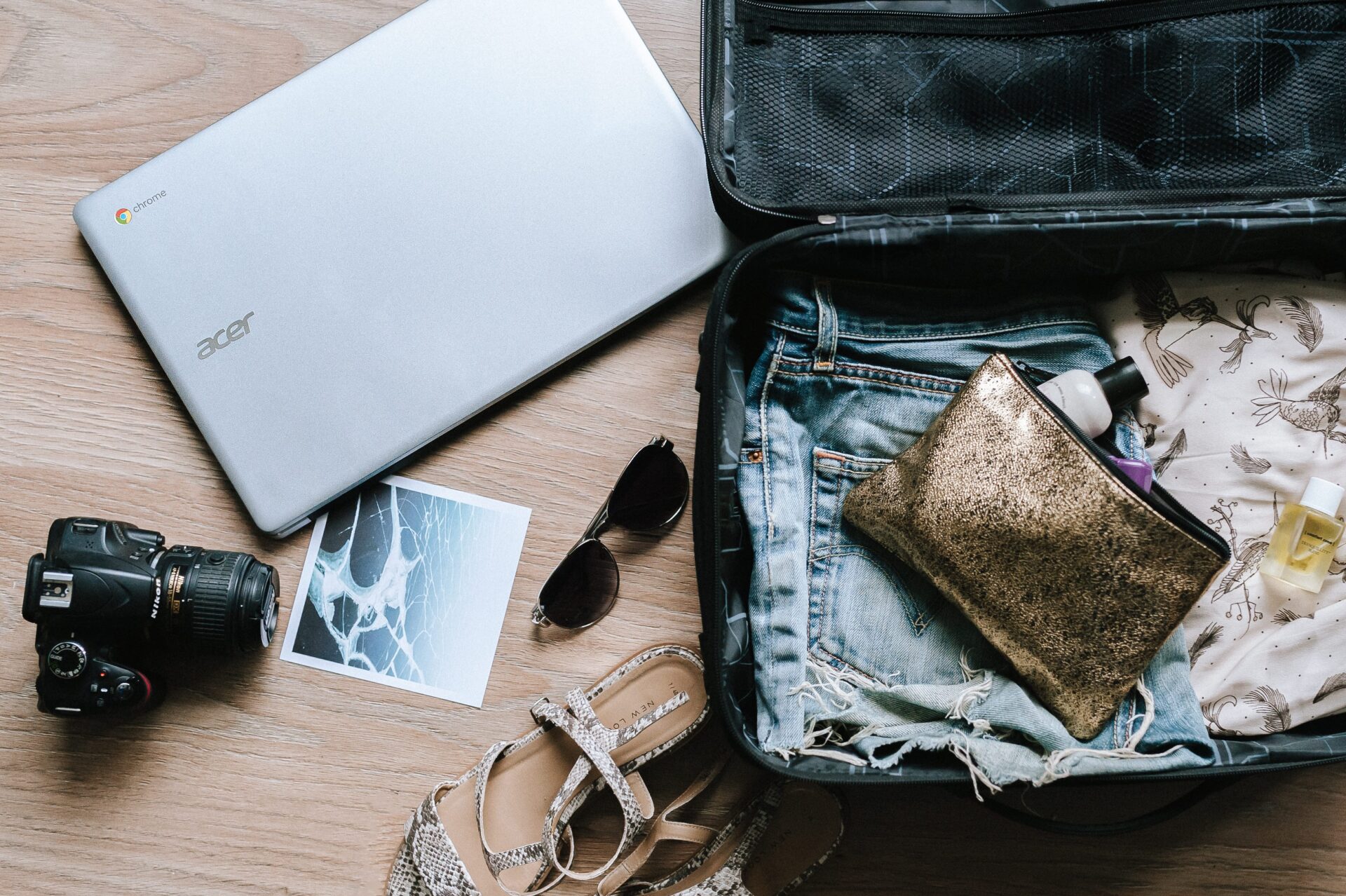 Our Favourite Travel Destinations
When you spend everyday talking to prospective tourism experts, it's really no surprise that here at TTP, we also have the travel bug. 
The past few months have definitely been disheartening, with 1x Paris trip, 1x Italy trip and lots of hopeful dreams being postponed. Believe it or not, I actually miss those early morning pre-flight wake ups, the burden of jet-lag, and those late night walks when you're trying to navigate your way around a new city. As devastating as it is to receive that 'cancelled trip' email, we want to do everything we can to ensure the world recovers from the current pandemic. If that means we need to spend a bit more time dreaming rather than doing, then dream we will. At least I know I will appreciate that next plane flight more than ever before! 
Our team sat down recently to tell some of our favourite travel stories and recommendations and we couldn't help but share them with you too. Hopefully we can get you excited and ready for the reopening of our borders – and don't forget, it's never too early to start planning your next holiday! Here is a collection of the TTP team's all-time favourite travel destinations.

Paris' Trip to Singapore
If you're looking for somewhere that boasts culture, lifestyle, adventure and relaxation all in one, then don't look any further than Singapore! My favourite area was definitely the beautiful Sentosa Island (think beaches, waterparks, rides and nature galore)! If you're easily captivated by beautiful colours, make sure you stop by the Gardens By The Bay for the world's largest glass greenhouse. Don't forget your camera because there is a perfect photo opportunity against the 30m indoor waterfall. 
Highlight: Zip-lining along the 450m long Mega Adventure Park in Sentosa Island
Best Sunset Spot: Infinity pool on top of Marina Bay Sands
A 'Must Try' Local Food: Hainanese chicken rice – you can get it from almost every street vendor!
Restaurant Recommendation: 51 Soho is ideal if you want the taste of Asian cuisine in a beautiful yet edgy restaurant environment. 

Elle's Trip to Tokyo, Japan
Japan is one of those absolute must go spots in the world. It is safe, clean, well-organised, filled with endless things to do and right for all ages. We took a flight straight from Brisbane to Tokyo, where we embarked on our well-timed bus to our amazing hotel looking over Shibuya with a New York style jazz band playing in the foyer.
Japan offered endless sights for the eyes with beautiful street art, quirky cafes and shops. You can easily get lost in the electronic district playing games or feeding hedgehogs at the hedgehog café. Japan has it all, and I could not recommend it enough.
Best Entertainment: The Robot Café
Restaurant Recommendation: Genki Sushi
Recommendations for the 18+ travellers: Disney Land! Its really not just for kids, its so fun for adults as well and visit Mount Fuji! Stunning, beautiful views. Once in a lifetime!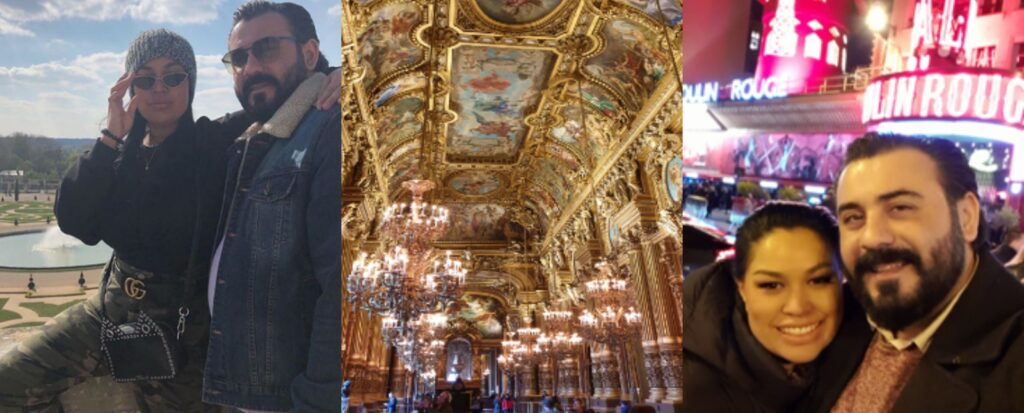 Hadi's Trip to France
Although I had travelled to Paris when I was younger, Paris has kind of become a home away from home having travelled there multiple times over the last 3 years to see and stay with our new extended family. Paris is one of the beautiful cities that does not need an introduction. You just must get there and start exploring this magical city. There is so much to do from visiting the most amazing museums such as the world's largest museum, The Louvre to the most beautiful attractions such as the Château de Versailles and the historic Cathédrale Notre-Dame de Paris.
The city is not all about historical attractions such as some other European cities. Paris is undoubtedly one of the leading culinary cities where you will be spoilt for choice when it comes to amazing luxury and local restaurants, out of this world local bakeries and patisserie's, and the most beautiful espresso and cocktail bars. Trust me, just get yourself to Paris and start exploring….by walking.
Best Entertainment: Le Parc des Princes – If you are lucky enough to be in Paris during the football season, it's a must to go and watch Paris Saint Germain (PSG) in action.
Restaurant Recommendation: L'Atelier La Maison de la Truffe – for a quick and amazing Truffle pasta while shopping at Galleries Lafayette.
Recommendations for the 18+ travellers: Moulin Rouge for the novelty of it before a night out on the town. In its 120 years of existence, this cabaret venue has seen showbiz stars, musicians, actors, and stately names pass through its doors. And tourists aside, this venue is also iconic for Parisians.

Chelsea's Trip to Thailand
Thailand will always hold a special place in my heart, having travelled to this beautiful country 14 times since the age of 7. I have been so blessed to explore numerous areas within Thailand, including exposure to a different culture and way of life. I love interacting with local Thai people and indulging in their local delicacies, including countless food options. From Thai sticky rice to the spiciest of curries, I have a love of Thai food. 
I have travelled all throughout Thailand and seen so many beautiful places, including tours around the local Islands and walking endlessly in the local markets in search of rare finds. My favourite souvenirs to bring back to Australia include Silver Jewellery which I collect from each area I travel in.
Thailand is a must-see place for people of all ages, including a hot spot for young travellers and families.
Best Entertainment: Strolling through the side street markets in Bangkok – So many hidden gems to be found!
Restaurant Recommendation: The Boathouse – Phuket 
Recommendations for 18+ travellers: The local surrounding islands in Thailand are a must see, this includes taking a boat day trip around Phi Phi Island and engaging in snorkelling and site seeing activities. Engaging with the local people and snorkelling among the reefs is a must see for everyone of all ages. 
Paris' Trip to New Zealand
Our neighbours down south really do live in a beautiful country! It's not very often that you can experience glaciers, rainforests, mountain landscapes and serene beaches all in one place. If you're not mesmerised by skiing down the iconic peaks, then perhaps check them out from a helicopter. The adrenaline lovers will feel right at home with the river rapids, bungee jumping, canyoning and plenty of hikes. Whether you prefer Winter or Summer, there is no doubt that there will be an abundance of activities for you to choose from. 
Best Entertainment: Tamaki Maori Village
Restaurant Recommendation: Fortuna Buffet Restaurant at the very top of the Sky Tower (incredible views!)
Recommendations for the 18+ travellers: Minus 5° Ice Bar – you'll need a jacket for this one!
Best Ski Mountain: Check out Coronet Peak for the beginners and The Remarkables for those feeling a little more adventurous
Elle's Trip to Istanbul, Turkey
Turkey ignites the senses right from the time you land in Istanbul. I was so excited to go as I had spent some time previously in the middle east and Europe, so I had heard Turkey was a true mix of East meets West. Firstly, we stayed in the old town (Sultanahmet) in Istanbul which is magical for tourists who want a piece of history. We strolled the small laneways and followed our noses to eat some of the most delicious food and drink amazing fresh pomegranate juice at little kiosks by the side of the road. We also spent hours in the old bazaar just looking at all the modern and timeless pieces housed inside. Istanbul never seems to close, people are always rushing about and there are so many historic sites to see, many are free or very cheap.
Istanbul has terrible traffic so try and walk your way around or go local and catch the many trams services that run regularly. Istanbul was everything and more than I wanted it to be, get out the visit soon!!
Best Entertainment: The old bazar and visiting the Blue Mosque
Restaurant Recommendation: Sunset Grill and Bar has the most sensational view in the image captured above. All the lovely little cafes that cater to your sweet tooth, such as the dessert houses are all beyond amazing.
Recommendations for the 18+ travellers: Turkey has a great night life around the Bospherus and the streets are filled with little bars and street foods. Get out and explore.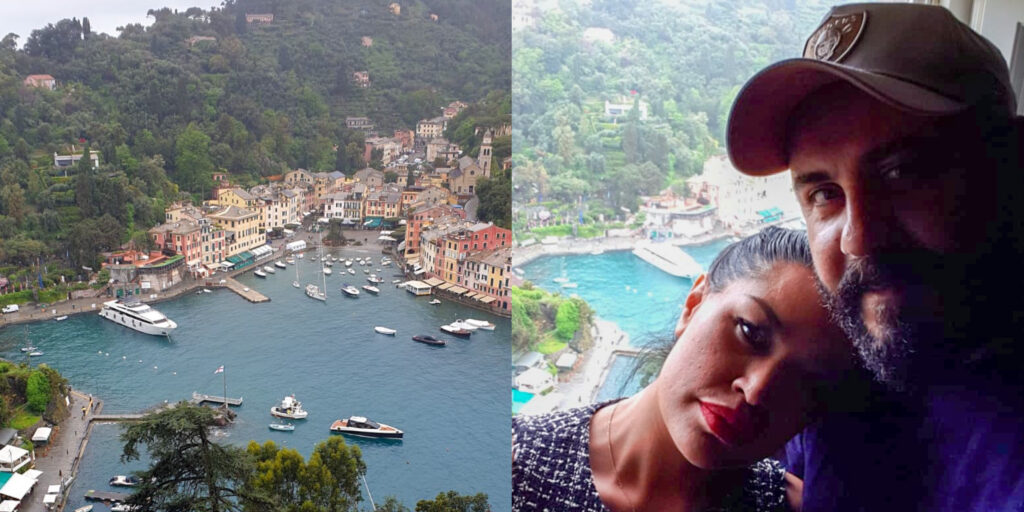 Hadi's Trip to Portofino, Italy
Portofino is one of those small luxurious coastal spots that you hear about in movies. Portofino is a fishing village on the Italian Riviera coastline, southeast of Genoa city. Walking through the village you can't help but stop and take snaps in front of amazing Pastel-coloured houses, high-end boutiques, seafood restaurants and wood-fired pizzeria's. You will definitely be fascinated by the harbour, which is lined with super-yachts. We took a walk through the village and found a path that led us from the Piazzetta (town-square) to Castello Brown which is a 16th-century fortress and museum with art exhibitions and panoramic views of the town and the Ligurian Sea. Portofino is the 'top end of town' so your money will travel a lot further if you stay near by at one of the beautiful hotels in Santa Margherita (it's a 15-minute taxi/bus drive to Portofino). More importantly, there's a lot more going on there than Portofino itself, unless being secluded is your thing. I recommend spending no more than 2-3 nights in Santa Margherita to then make your way back to Milano.
Best Entertainment: Relaxing by the beach, sipping on espresso and eating gelato (all day, every day).
Restaurant Recommendation: Osteria N 7 – This Italian Seafood restaurant is always booked out (in Summer) so make sure you book well in advance if you're in the area.
Recommendations for the 18+ travellers: Although it's a coastal town, it's by no means a party town so you will enjoy a night out by dining out at an amazing restaurant with friends and family.

Chelsea's Trip to Bali
Bali will forever hold a special place in my heart. This is a place of exploration, colour, culture and "Insta-worthy" food heaven. Bali is renowned for both day and night life, including the streets transitioning from souvenir market stalls to Eat street. My favourite foods to eat in Bali is Vegetarian Tofu Bao Buns, Spicy satay, and Coconut Ice cream. You cannot go to Bali without indulging in their selection of cocktails or mocktails, including Pina Coladas or Mojitos by the water. 
Bali shopping is beyond your wildest imagination. I remember thinking I could only fill the suitcase I took over with souvenirs but ended up buying an additional suitcase for my purchases. I loved exploring Uluwato and Nusa Dua for day trips with my family and watching the sun set by the bay in the afternoon. Though I have only been to Bali twice, I am eager to go back soon. If you are looking for an inexpensive holiday for summer, you can not go back a holiday to Bali. 
Best Entertainment: Potato Head Beach Club 
Restaurant Recommendations: Sisterfields and Kynd Café 
Recommendations for 18+ travellers: Motel Mexicola! This is a must-see venue located in Seminyak, Bali. For all 18+ travellers, this is the perfect location for afternoon cocktails and local style Mexican tapas. This venue transforms into a club after dinner service and becomes the perfect dancing spot, including pop-Mexican music.